Introducing Michael Wells, CEO of Boys & Girls Clubs of Greater Redlands-Riverside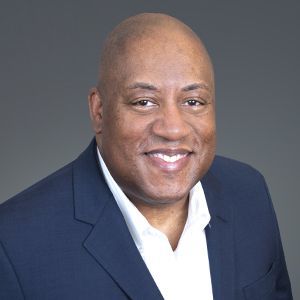 Dear Community Partners, Donors and Friends,
We are pleased to share with you that the Board of Directors has unanimously named Michael Wells as the next Chief Executive Officer of Boys & Girls Clubs of Greater Redlands-Riverside (BGCGRR). His first day in this role will be December 1, 2021.
Michael Wells brings a wealth of experience and leadership to the Boys and Girls Clubs of Greater Redlands-Riverside (BGCGRR) as our next Chief Executive Officer. He is an optimistic leader known for connecting vision to strategies that build strong, dynamic teams, innovative problem solving, and results exceeding expectations.
Michael's leadership experience includes a seventeen-year stint at Starbucks where his roles included the company's first director of Urban Coffee Opportunities (UCO), a joint venture with Magic Johnson to build 125 Starbucks stores in diverse, underserved markets across the United States. His ability to build productive, interdependent teams, rally them around ambitious visions for success, while continuously prioritizing diversity were paramount in his selection.
Following this, Michael began his tenure as a Regional Director managing 100+ store areas across Southern California and Arizona prior to relocating to a high-profile East Coast market to lead operations across the state of New York and southern Connecticut.  Michael's signature successes at Starbucks include consistently low employee turnover, achieving results, creating a culture prioritizing employee growth and development, and being a strategic problem solver.
Michael joined ISS/Guckenheimer in March of 2019 to lead their Northeast operations. He led the division to exceed its revenue and profit targets and helped negotiate contract renewals with two of the division's largest accounts. In 2020, he was chosen to lead Guckenheimer's business transformation efforts, and later the company's Food Center of Excellence team. Following this, Michael led the food, office coffee, and vending transition for ISS's largest North America account, prior to being chosen to lead food operations for the company's largest food account with Google.
Michael holds a Master of Business Administration and a Bachelor of Science in Global Business Management with an additional Concentration in Finance.
The search process was conducted over several months by Boys & Girls Clubs of America's CEO Search Team, in partnership with a Search Committee led by BGCGRR board member Bud Opdyke and other dedicated board members. I would personally like to thank Boys & Girls Clubs of America for their tremendous support during the CEO search process.
We are incredibly excited for Michael to join the BGCGRR family and look forward to your interaction with him as he defines his vision for supporting our members. Over the coming months, Michael plans to meet our community members, likely virtually, until it is safe to do so in person. As you learn about his priorities, strategy, and goals for our Clubs and community, we know you will be as hopeful about the future as we are.
For Michael, the BGCGRR opportunity is an honor:
"I am humbled and honored at the opportunity to be of service to our children. Passionately pursuing our mission to enable young people, especially those who need us most, to reach their full potential can create generational change in their families and I embrace the opportunity to positively impact as many young people in our community as possible."
We thank you for your continued support of our Clubs. Without your generosity and dedication, we would not be able to support the many kids and teens who enter our doors each day.
Sincerely,
Dawn Steele
Board Chair
Boys & Girls Clubs of Greater Redlands-Riverside